Please contact the Penn Cambria School District Transportation Coordinator Phone Number:  814-886-6789 if you have transportation related issues.
If you have questions about the bus stop/run schedule, please contact McIlwain's directly at 814-886-4600.
Thank you!
---
2023-2024 Bus Runs
Bus Changes for 2023-2024 School Year
REMINDER: NO CHANGES THE FIRST TWO WEEKS OF SCHOOL
---
***Any Elementary Student (PK-4) who does not have someone at their bus stop in the afternoon to get them off the bus will be taken to the SACC Program over at the PC Pre-Primary Building. 
---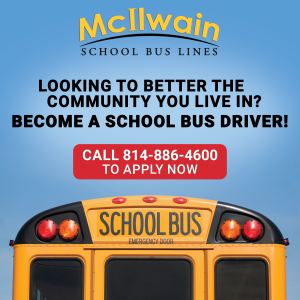 ---