December 20, 2018
Several students and parents worked together to make Gingerbread Houses and these are displayed in the lobby for everyone to see. PCMS Student Council Representatives will have ballots during all lunches where students can vote for their favorite. Thank you parents for your help!!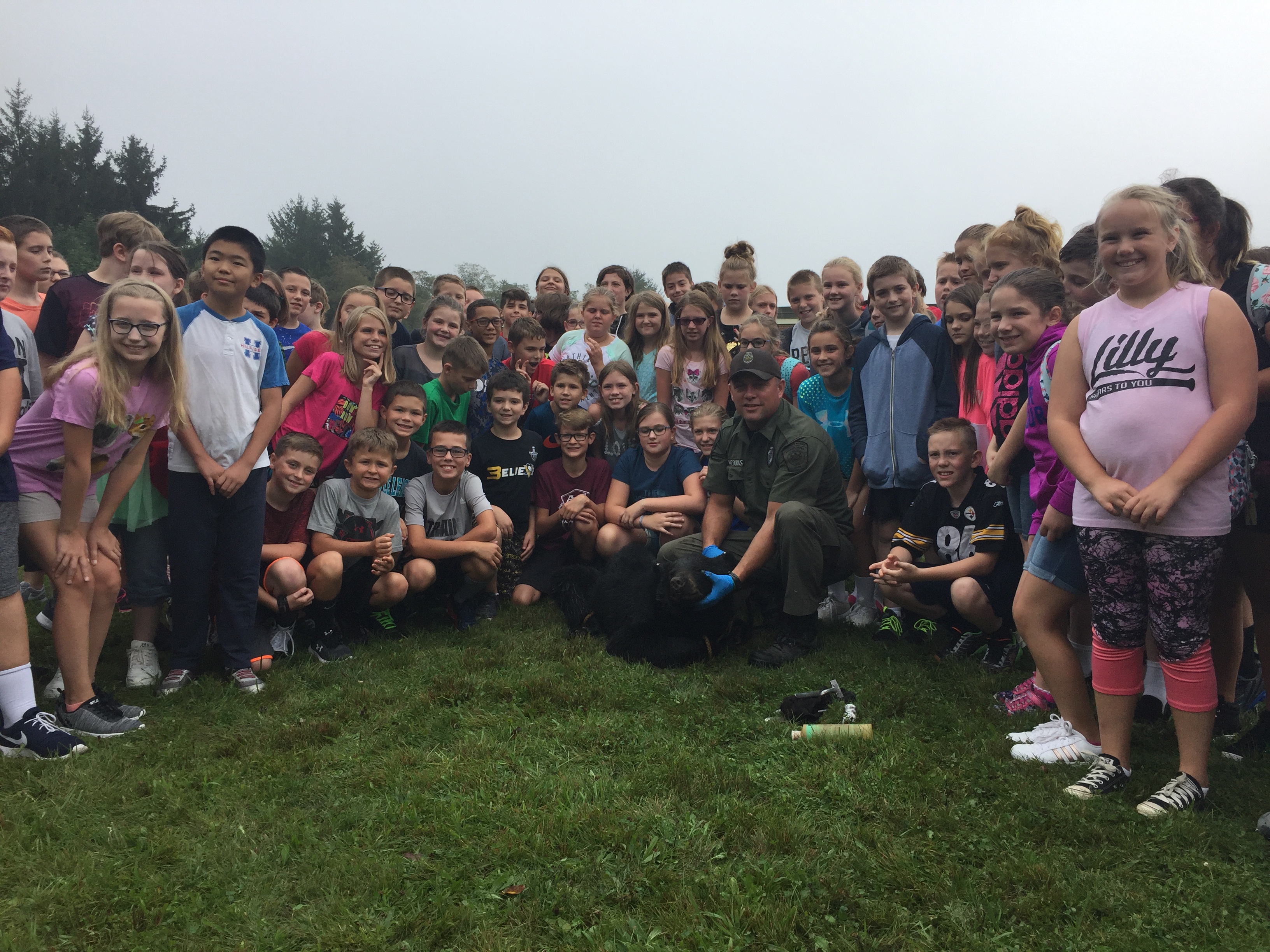 September 4, 2018
The Pennsylvania Game Commission trapped a 117 pound bear and brought it to PCMS where they spoke to students about bears. All students got to touch the bear while it was tranquilized and a couple lucky students got to help put tags in the bears ears. The Game Commission later released the bear back into the wilderness.
---
Happy Holiday Week This will be a fun filled week with a daily theme, holiday trivia, traditions from around the world, and prizes!!!!! Monday – Wear RED Tuesday – Wear GREEN Wednesday – Holiday Headwear wear your favorite Santa hat, reindeer or elf headband. Thursday – Jammie Day In honor of the Polar Express wear your best Holiday PJ's Friday – Ugly Sweater Day wear your "ugliest" holiday sweater and see if you are "unlucky" enough to be in the Fashion Show!!!! **The school dress code must be followed during this week** Thank you to Student Council for making this week possible.