Celebrating Dr. Seuss' Birthday at PCP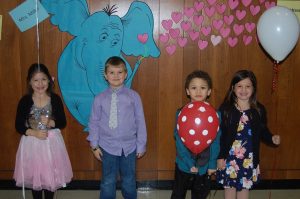 Mission Statement
The Penn Cambria School District will prepare productive citizens in a safe and positive environment that promotes excellence in academics, the arts and athletics.
Panther Spotlight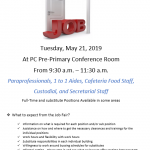 Tuesday May 21, 2019 from 9:30-11:30 am at the PC Pre-Primary School Conference Room, there will be a Job Fair for anyone interested in learning more about opportunities for paraprofessionals, aides, cafeteria staff, custodians and secretarial staff.  Full-time and substitute positions are available in some areas.Job Fair for Penn Cambria...
May 3, 2019
Our kindergarten and Pre-K Counts students got to learn more about trees today and they also planted a tree at PCPP  with Rep. Frank Burns.
April 26, 2019
PCHS Graduation will be held at 2 pm on June 1, 2019 at Mt. Aloysius College.
April 22, 2019